An In-Depth Guide to Buying an Engagement Ring
An In-depth Guide to Buying an Engagement Ring
There's no need to ramble on about how important an engagement ring is. If you're reading this blog, odds are you already know the importance. You're ready to take the next step in celebrating your relationship. That's where this blog comes in. We plan to give you all the facts and need-to-know tips for buying not just any engagement ring, but one that will capture the joy and significance of your relationship.
The History of Engagement Rings
Engagement rings have a long and colorful history. Their beginnings stretch back to Ancient Roman times where an engaged woman was given an iron ring to wear on the left hand. According to the Gemological Institute of America, this tradition came from the belief that a vein connects the fourth finger on the left hand directly to the heart.
As times progressed, diamonds began to make more of an appearance, yet rubies and sapphires more often adorned rings during the Middle Ages since diamonds were often unpolished and appeared dull and sometimes black, according to gem experts. In fact, the American Gem Society notes that pearls were often valued higher than diamonds because of their natural polished appearance and rounded shape. However, in 1477 the Archduke Maximillian of Austria gave a diamond engagement ring, which resulted in the rise of the trend among nobility.
When diamonds were discovered in South Africa towards the end of the 1800s, the engagement ring began a new chapter. The Industrial Revolution heralded an age where diamonds were both more available and more appealing due to cutting and polishing technology. The formation of DeBeers and the resulting marketing of "a diamond is forever" laid the foundation for the engagement ring we recognize today.
Terms to Know
Like any industry, fine jewelry has countless terms for just about everything. Below is a brief list of common terms that are used when discussing engagement rings:
10KT, 14KT, 18KT - These are terms used when talking about gold. Because gold is a soft metal, it often is combined with another metal alloy to improve durability. These numbers refer to how much gold a piece contains
Bezel- a type of setting where the metal surrounds the outer edge of the stone to hold it in place
Carat- unit of weight measure used when discussing diamonds and occasionally other stones
Clarity- a term used to discuss the number of inclusions in a stone. Diamonds receive a clarity grade
Color- refers to how colorless a diamond appears. The well-known D-Z grading scale begins with colorless and ends with the diamonds looking more yellow
Cut- the shape of the stone and how well that stone is shaped
Crown- on a ring, the crown is the piece that sits on top of the band of the ring and holds the stone
Channel set- diamonds and other stones on a ring can be set into a groove that looks like a channel
Metal- refers to what is used in making the jewelry, I.e. gold, silver, platinum, etc
Platinum- a strong and hypoallergenic metal that weighs more than gold and gives a white or silvery appearance
Shank- the sides of a ring. These can be split or feature smaller, accent diamonds
Pave- this is a setting where several small gemstones - usually diamonds - are set closely together, separated and held in place by small beads of the setting metal. This produces what resembles a continuous string of diamonds or other gems on its surface.
Miligrain- a design on jewelry where metal beads are closely set to create a border
Cushion- a square shape that has rounded corners; can refer to a specific diamond shape or the shape of a halo ring
Two-Tone- when two different colors of metal such as rose gold and white gold are used on a piece of jewelry
Mounting- a ring that does not yet have a center diamond
Prong- a type of setting where pieces of metal hold a stone in place
Karat- a measure for the purity of gold
4C's- the color, clarity, cut, carat of a diamond that determines the overall value of the stone
Filigree- a design embellishment where thin wire-like pieces are shaped and soldered to a piece of jewelry to create an intricate design
Fancy Cut- refers to a diamond shape that is not round
Melee- small diamonds that weigh less than 0.10ct
Online vs. In Person?
Let's face it, we live in an age of online buying where it often seems easier to just get what we want from the internet. So much of what we buy is a simple click away. And there are some benefits to buying online. You can easily pick out what you want from the comfort of your home, for example. You don't have to worry so much about that salesperson trying to get the most out of your wallet. However, buying a piece of jewelry, especially an engagement ring, requires thought and consideration.
Here are some solid pros for buying in person:

You can physically look at the style and see firsthand how it looks on someone's finger
Remember that online companies employ marketing strategies just like anywhere else. This means that digital photographs uploaded on their websites are often edited for the highest appeal. When you shop in person, what you see isn't changed to make you buy it.

You can see just how pretty that diamond or center stone looks
A lot of the time, a diamond online may have a high score regarding color and clarity. However, just because a diamond is graded as an E color VVS1 clarity does not mean that it looks as sparkly and beautiful in person.

You are guided the entire way by highly trained sales professionals who can immediately answer your questions and concerns
Have you ever tried to ask a question online? Most of the time, the first response you get doesn't answer your question, and it may be days before you get the answer you want. When you make an appointment, a professional staff member is available for your questions and concerns right away.

More reliability concerning the sourcing of materials
Lasker Jewelers and other jewelers are oftentimes members of accredited organizations that ensure materials used in the jewelry is ethically sourced and sustainable. You can read more about Lasker's commitment to sourcing here.
In our current situation, our staff is working to serve your needs with video appointments as well as in person appointments. Learn more about buying an engagement ring.
Examples of Engagement Ring Styles
There are several popular styles to consider when choosing your ring. Here are some examples to help narrow the field:
Solitaire
Classic and timeless, these rings focus on the center stone's beauty
Pave
A ring like a solitaire but with side accent diamonds that are pave-set
Halo
This is where the center stone is surrounded by at least one row of diamonds
Channel
Like the pave style, this ring has side diamonds or stones that are channel set
Three or Two Stone
Instead of just one main center stone, this style usually features a second large stone or two larger accent stones on either side of the center stone
Vintage
This style mimics designs that were popular during earlier periods of history such as during the 1920s
Non-Traditional
These rings will often have a colored gemstone center instead of a diamond
How to Pick the Right Ring
Now that you know about different styles and terminology, it's time to dive into picking out your ring. There isn't an exact formula to follow, but here is a checklist to guide you:
Learn your SO's style

and ring size

. It's ok to involve them when you first start looking

. Let your purchase reflect your relationship

Plan ahead

. If you want to propose in May, make sure your ring is ready before then.

Decide what diamond shape you want. Do you want a classic Round Diamond or a Fancy Cut? Do you want to hav

e a non-traditional ring center such as Sapphire?

Understand the difference between lab-

grown

diamonds and natural diamonds

Pick a style of mounting

Choose a metal. Do you want 14KT Rose gold or Platinum?

Different metals have different benefits

Don't agonize over price. While it is good to have a budget, don't let it stop you from getting the ring that

makes you most happy

Learn about any care programs that your jeweler has and keep that

information

for your SO
Tips for Caring for your Ring
Just like a car, it's important to clean and care for your ring. Rings can become dirty from daily life activities. A simple way to clean your ring is with warm, soapy water. Gently brush your ring with a toothbrush or soft cloth. You can also bring your ring into your jeweler for them to quick steam clean the ring for you. Note that if your ring has a center other than a diamond, the cleaning may differ.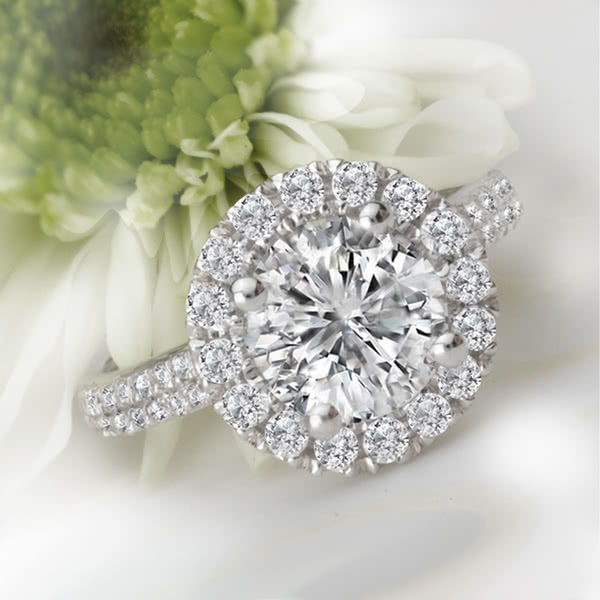 Some jewelers have monthly check ups for customer's rings. It is important to bring your ring in to get cleaned and checked over to help prevent major issues such as losing a diamond.
You can also prevent having to repair your ring often by removing your ring for certain activities like working out, washing dishes, and other heavy labor.
An engagement ring is a major purchase in terms of money. It is crucial to know what exactly you are paying for. Often, a ring may look like another ring but have a lower price point. This difference in price is due to factors like the quality of the materials used and even how thick the shank of the ring is. You should also note that rings with more diamond accents will have a higher cost than a simple solitaire ring, especially if your center stone is the same carat weight on both rings.
Another important part of price is the jeweler's warranty plan. A lot of jewelers will build a warranty plan into the sale of engagement rings. This plan can help offset the cost of getting your ring re-sized in the future. You should have a good grasp of what your jeweler's warranty plan is and if you can purchase any extra benefits for your ring.
You can also consider the different payment options for your ring. Most jewelers will offer layaway options and financing opportunities that allow you to pay over a period of time instead of making large payments up front. Layaways allow a customer to make payments while the engagement ring remains in the store. Financing uses a payment plan that can involve paying interest. When you use financing, you will be able to take home your jewelry when it is ready. Check out our post about paying for your engagment ring for more information.
Resources for Learning about Diamonds
Want to learn more about those famous diamonds? The web is filled with an overwhelming amount of resources; here's a short list of reliable content to broaden your understanding of these brilliant rocks:
We are proud to be preferred jewelers and a member of AGS. We train our staff to be ready to answer your questions and help you along the way.
Final Thoughts
At the end of the day, remember how you are marking a milestone in your life. Getting engaged is exciting! Don't let the brilliance of your moment become dull! Make the time to get the ring that captures your relationship!