Paying for Your Engagement Ring: Tips for the Purchase
Everyone remembers their first milestone purchase. For some, it's the first car they bought. For others, the musical instrument of their dreams. For the major purchases in life, the feeling that you are spending money doesn't disappear with time. However, no matter the purchase, there is always a way to pay for it comfortably.
Buying an engagement ring is no different.
Let's walk through some tips to transform your engagement purchase from a looming financial burden to a pleasant walk in the park.
---
Before You Buy
Get out the checkbook and figure out your budget. Even if you don't have an exact number for how much you are able to spend on an engagement ring, it's always good to have a range to reference. In fact, sometimes you want to leave the price flexible in case you find a ring that meets all your desires but is just slightly out of your intended price.
Because your jeweler understands that an engagement ring is a big purchase, there are often ways set up to help you pay for the ring of your dreams. We'll get to that later. Check out our "In-Depth Guide to Buying an Engagement Ring" for more information about finding the right ring.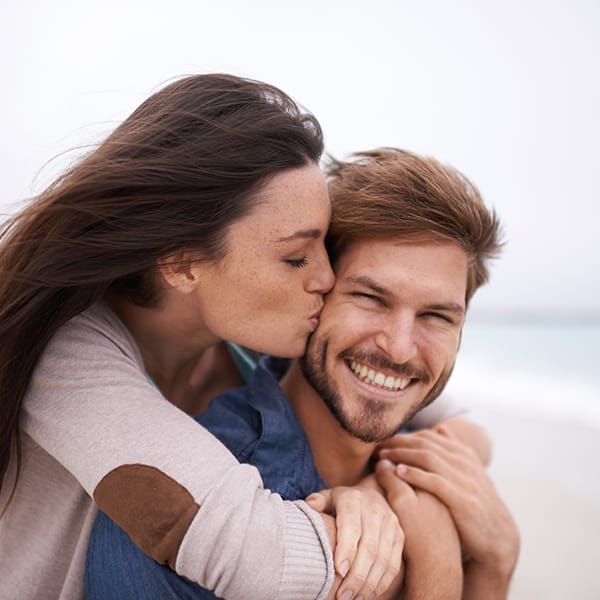 You can also prepare for your purchase by contacting your credit card company to ask for an increased credit limit and to let them know you are preparing for the big purchase. If you plan on using a debit or charge card, be aware that you may have a per transaction or daily limit. You should make sure to contact your provider before you come to make your purchase. This simple action can help ease discomfort when you're in the store with the ring of your dreams and trying to figure out how to pay it off.
---
Don't Let Price Choose the Ring
Once you're in the store, it can feel overwhelming, especially when you look at the prices all around you. Remember that jewelry stores have prices for everyone. Your local jeweler wants to help you find a ring that's right for your budget and for you.
That being said, don't be surprised if you find a ring that is a little above what you originally expected to pay. If you buy the right ring, you and your significant other will be much happier and less concerned with how much it costs. It's never a good idea to settle for a lower quality engagement ring just because it costs less; the amount of money you may have to spend repairing the ring in the future can easily make up the difference. Remember, you'd never buy a poorly made car that costs more to fix than buying a brand-new car.
Payment Plans and Financing
If you aren't ready to full out pay for a ring up front, know that your jeweler has options for you. Just as with other large purchases, you can look into financing your ring. Financing allows you to take the ring with you and make payments over a defined term. If you are planning far ahead, your jeweler may also have a layaway option where you can make payments on your purchase before finally taking your ring home. Your sales associate can help you choose the best option, so don't be afraid to ask!
---
Ask About Rewards, Referrals, & Warranty Plans
Depending on where you choose to purchase your ring, you may have the option to enroll in rewards and referral programs as well as purchase a warranty plan. Rewards and Referrals are handy for future purchases, such as the wedding bands you and your significant other will be looking into once you pop the question. Rewards can also help pay for future anniversary and birthday gifts.
Warranty Plans are also good to consider purchasing, as they take care of future repairs such as sizing that your ring may need.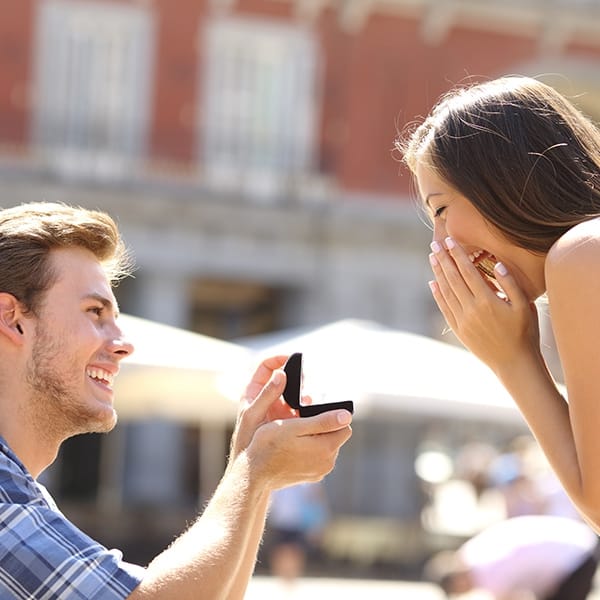 ---
Just Remember . . .
Buying jewelry from a local jeweler is engaging in a long-term relationship. Your jeweler is there to help you make the best decision and navigate tricky pricing situations. Have more questions, feel free to contact one of our sales professionals or make an appointment!