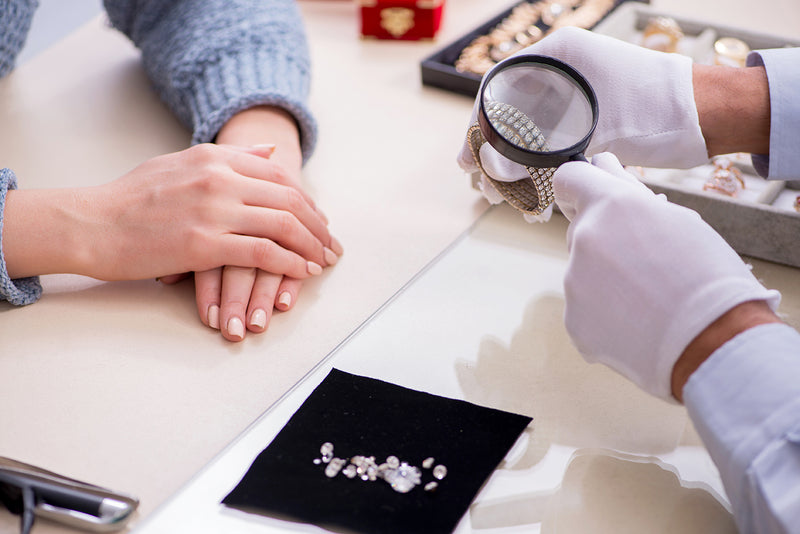 Protect the Value of Your Jewelry
An appraisal offers a thorough examination of your jewelry by a certified professional. The characteristics of your piece will be evaluated, documented, and assigned a monetary value, and you'll receive a written and digitally signed appraisal report. Reports like these can be necessary for insurance purposes, to resell jewelry or for tax or estate reasons.
How it Works
When you drop your jewelry off on one of the below dates, a Lasker Jewelers team member will explain the process and answer your questions. Your jewelry will be carefully appraised, and you'll receive your report upon pick-up. Services start at $130 but vary from case to case. 
October 12, 2023 
November 9, 2023
December 7, 2023 
October 14, 2023 
November 11, 2023 
December 9, 2023